Activity Calendar:
January has arrived.  Happy New Year's.
January 2018 Activity Calendar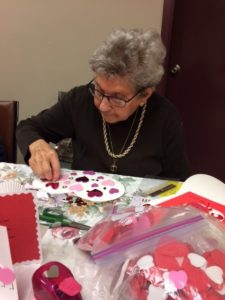 With the New Year in full swing… We thought
it was time to get ready for Valentines Day…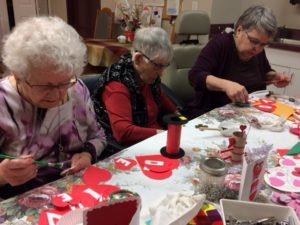 It's the most wonderful time of the year…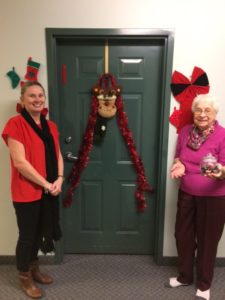 Jen had a surprise door contest, and it appears we have a winner…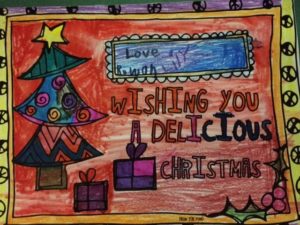 A special thanks go out to the kids who made each of our residents their own Christmas place mat… We can't wait to put them on the tables Christmas morning.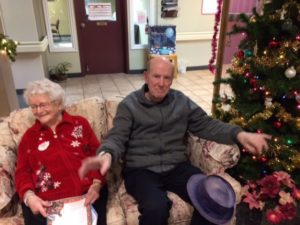 Singing…. Dancing.. Laughing.. Isn't this what the Holidays are all about?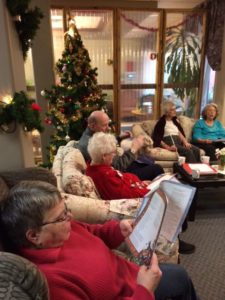 Knit and Chat's new name for the month of December is… Knitting and singing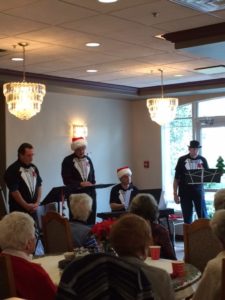 We would like to thank the Cowichan Tenors for making our resident Christmas Party a huge success.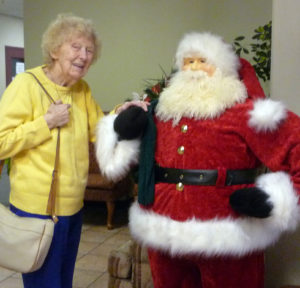 Feel free to stop in Dawn's office to check out the ginger bread house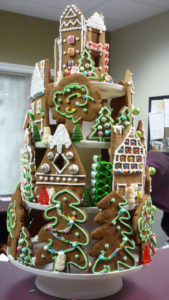 34 More Days until Christmas… It's time to start decorating 🙂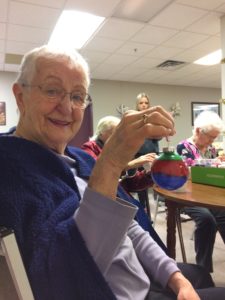 We had such a great Halloween, thanks to all the kids that came to Trick or Treat
Its Pumpkin Decorating Time at La Rosa….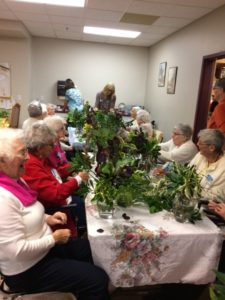 These Thanksgiving vases were a lot of work, but everyone gets to enjoy them at their table!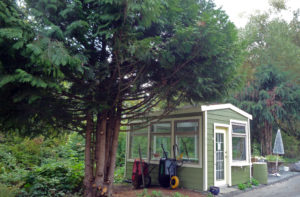 How do you like the new color of the green house?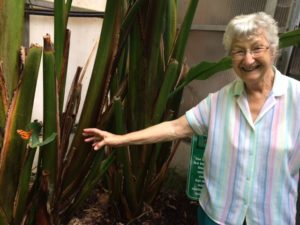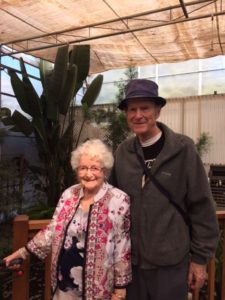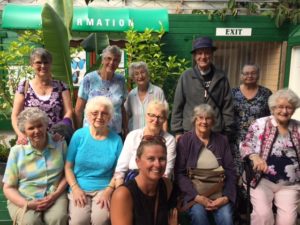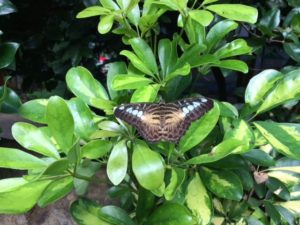 Fridays adventure's led us to a bus trip to Butterfly World and Orchid Gardens.  I think those smiles will tell you how much fun everyone had!
With summer coming to an end, we thought.. Lets have a rib BBQ, and it was delicious!
Thank you to these 3 Volunteers for making the "Senior Prom" a huge success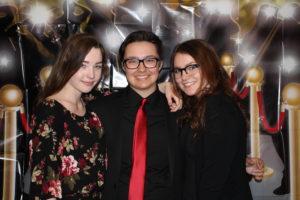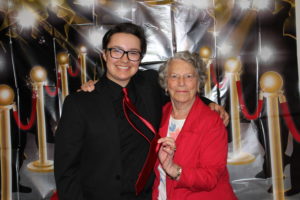 Nothing but Smiles on the red carpet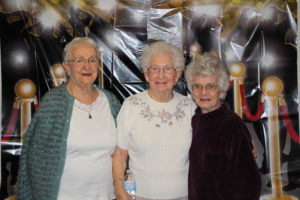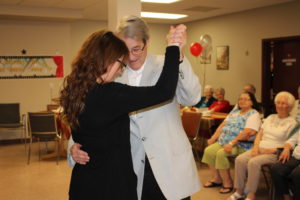 You can dance.. You can Jive… Having the time of your life.  See that girl, watch that scene, dig in the Dancing Queen.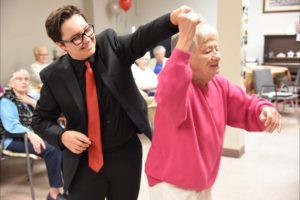 **Photo credit from Ladysmith/Chemainus Chronicle
Spring is here and we are in full swing getting our garden ready!
A

HUGE THANKS

to everyone that supported our Toonie Sale over the weekend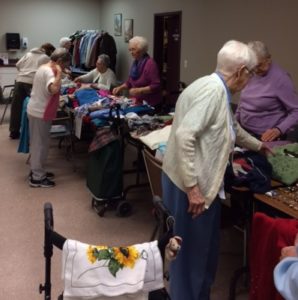 Yesterdays bus adventure led us to Dawns house to visit her lovely horse Aras, following with dinner at the Crow and Gate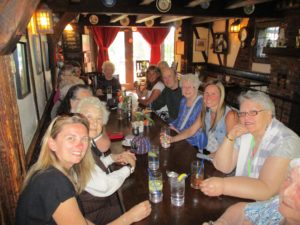 Lets give a round of applause to Elena the Violinist for her wonderful Mother's Day Performance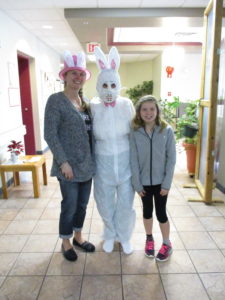 Question of the Day… Which Resident surprised the kids with this Easter costume??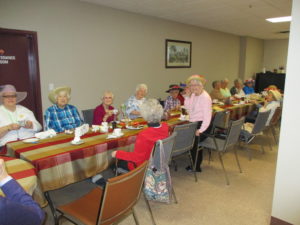 Easter Tea… Time to wear your Bonnet!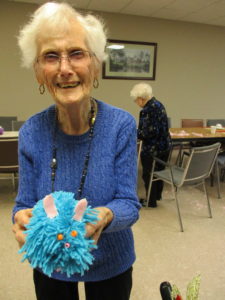 A big Thank you to the Girl Guides who taught everyone how to make these Easter Bunnies…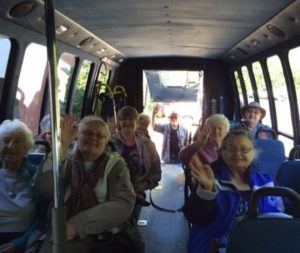 Tuesday is Bus Trip Day at La Rosa….
Today we are heading to Milano's  for Lunch followed by some shopping!
Thanks for the Visit Cyrus 🙂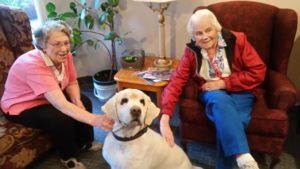 La Rosa Gardens staff supporting Anti-Bullying Day

Chef Eric Preparing Dinner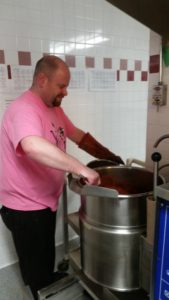 Morning laughs while playing Word Games in the Lounge.